A cold front has hit the northern mountainous region of Vietnam from October 29, reported the National Hydrology Meteorology Forecast Center.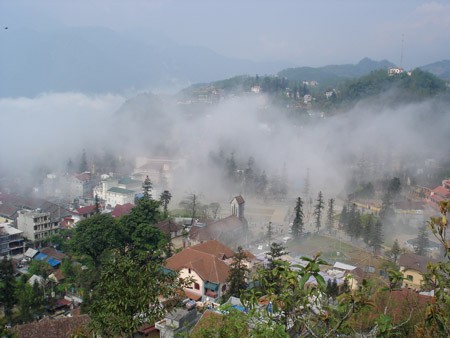 Cold weather hits the northern moutain region.
By October 30, the cold weather mostly covered over the northern provinces.
Because of its influence, the temperature in the northern delta region reached at level 19- 22 degrees Celsius, and at 16- 19 degrees Celsius in the northern mountainous provinces.
The temperature in Mau Son will drop at 13 degrees Celsius, and 9 degrees Celsius in Sa Pa.
From October 30 to November 4, the provinces from Nghe An to Khanh Hoa will experience very heavy rains on the large scale, water level will increase from 2- 5 meters in upstream rivers and 1- 3 meters in downstream rivers.
The weather phenomenon of landslide, flash flood and flooding are warned in the central region's low areas.
Meanwhile, Ho Chi Minh City and the southern region are forecast to see deep cloud and medium- heavy rains from October 31 to November 2.