The Southern region's Hydrology Meteorology Forecast Center yesterday reported that the damaged weather phenomenon of deep cloud, medium- heavy downpour, thunderstorm, cyclone, the southwest wind of level 2-3 and air moisture of 70- 100 percent is forecast to last the southern provinces and Ho Chi Minh City by next ten days.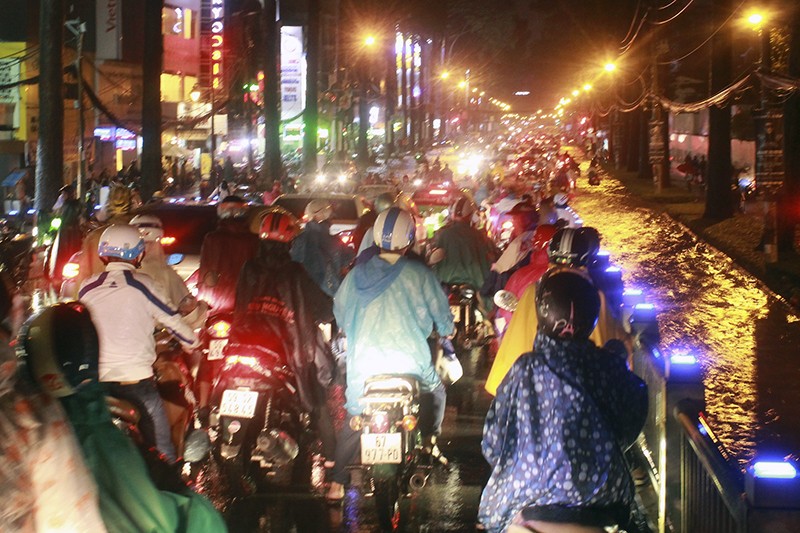 Rain has tended to come in the city by evenings. (Photo:SGGP)

From September 29 to October 1, the medium- heavy rain and thunderstorm have tended to come in the areas by evenings, however, daytime weather is sunny with its peak temperature of 23- 33 degrees Celsius.

The city's weather will be deep cloud with discontinued sunlight at daytime, and rain, powerful wind and thunderstorm at night.

The highest temperature will reach at 32- 33 degrees Celsius, and the lowest temperature at 25- 26 degrees Celsius.

From October 2- 8, the rainy weather and slight temperature decrease of 24- 25 degrees Celsius are going to shoulder over the city.