Daily weather in southern region is forecast  to continue sunny without rain until March 25, reported the National Hydrology Meteorology Forecast Center yesterday.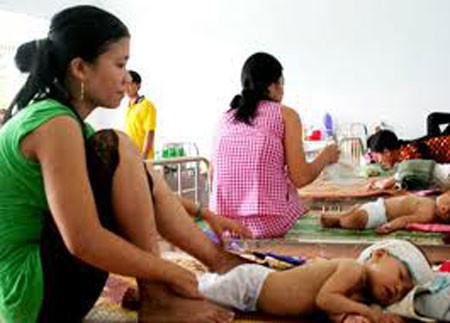 Children get disease due to the changeable weather.(Photo:SGGP)
According to forecast weather, a heat wave will shoulder over the area of Ho Chi Minh City and east southern region on March 16- 18, with the highest daily temperature of 34- 35 degrees Celsius.
Meanwhile, the northern region enters in terms of climate change. Water elemental steam will cause drizzly weather in the region and it can effect to children and adults with diseases.