Le Thanh Hai, deputy director of the National Hydro Meteorological Forecasting Centre, said that this year storms may occur earlier than their expected annual seasonal time.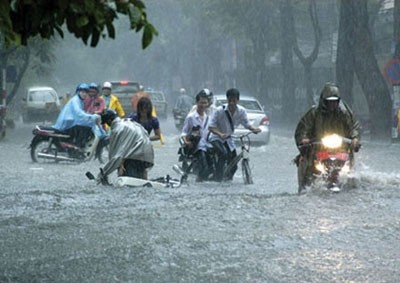 (File photo for illustration) Storms might occur sooner than normal seasonal time this year
A tropical depression that occurred at the beginning of February this year was far too early, but not unusual.  A similar phenomenon took place in January of 2006, 2007, 2008 and 2010. However, there are signs that storms will occur earlier than their impending time which usually is mid May.
The expected storms and tropical depressions directly affecting Vietnam this year number around six or seven, higher than in 2011, when four storms made landfall on mainland Vietnam, specifically in the northern and central regions.
Rainy season is also expected to come earlier in the country with precipitation forecast to be a bit higher than usual at the start of the season. Temperatures will remain average nationwide.
During the first half of the summer this year, some hot spells might roll in but they are not expected to be as severe as last summer.