Because of influence of cold front, temperature in the area of mountain and midland Northern provinces is reducing rapidly, reported the Central Hydrology Meteorology Forecast Center on November 20.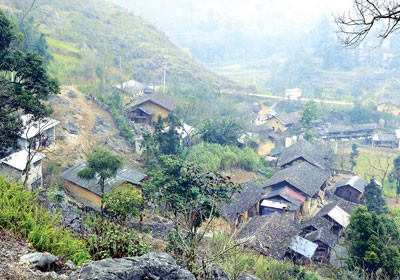 (Photo:SGGP)
In Sa Pa, the moutaint district of Lao Cai province, the temperature was measured at 8, 8 degree Celsius yesterday. Meanwhile, frost shouldered in Hanoi and the northern provinces, causing the temperature reduced under 16 degrees Celsius in the early morning.
In this year's winter, cold spells are predicted to come soon in the Northern provinces. Thus, the Livestock Department, Ministry of Agriculture and Rural Development urged local authorities in the northern mountain and midland central provinces to instruct people to protect cattles during winter time.