A lecturer at the Ho Chi Minh City University of Natural Sciences has succeeded in asexually multiplying the Caribbean pine (Pinus caribaea).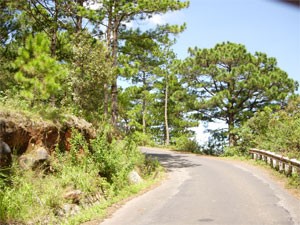 Pine trees in Da Lat City of the Central Highlands province of Lam Dong (Photo: Thuy Hang)
After planting, the growth rate is 60-80% for eight-week-old pines and 90% for 14-week-old pines.  
The lecturer, Mr. Kieu Phuong Nam, says this kind of pine is very suitable for the tropical climate of Viet Nam and that it can resist disease and thrive even in poor soil. Its wood is solid and has a clear vein. 
Caribbean pines have long been grown in Viet Nam but the seeds are mostly imported as the sprouting rate here is low. 
Moreover, the pines are planted mainly in the southeast, in conditions where they are unable to reproduce, hence the scarcity of home-grown seeds.