Some 500 'white hat' hackers who are working in IT security departments in Ho Chi Minh City-based companies, state offices and universities attended a second gathering of "ethical hackers" on Friday.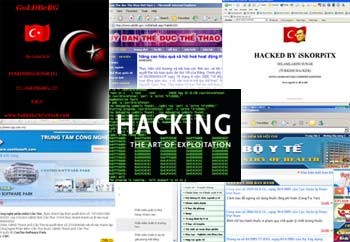 The interface of a hacked website

In Viet Nam, the number of computer viruses has exceeded 250,000, 90% of which are of the spyware type, this according to IT security experts.

White hat hackers said at present, Vietnamese network information security is very weak. This leads to the fact that many websites are hacked into or spoiled.

This is compounded by the fact that Internet users often are not aware of web security measures that are available to them, leading to the spread of viruses through unprotected computers via the Internet.