Japan's NTT Communications Corporation (NTT Com) and Vietnam's largest international telecom carrier, Vietnam Datacommunication Company (VDC), announced August 7 that they have agreed to provide internet services in Vietnam under the name of VPN/VNN-Arcstar beginning in September.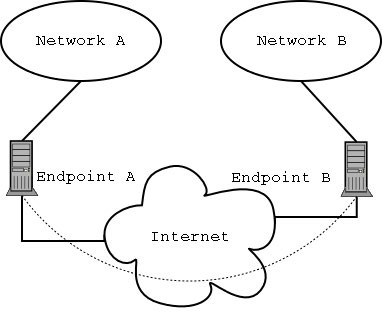 VPN's diagram
Multinational companies in Vietnam will now be able to benefit from easy access to the reliable Multi Protocol Label Switching-based Global IP-VPN (MPLS-based IP-VPN) services, which offers highly competitive levels of security, speed and quality by NTT Com and VDC. Social and political stability in the country has led to an increasing number of multinational companies, including 500 Japanese firms, according to the Japanese Chamber of Commerce in Vietnam
About NTT Com

NTT Communications is a subsidiary of Nippon Telegraph and Telephone (NTT) Corporation (NYSE: NTT) - one of the world's largest telecommunications companies.
NTT Com provides high-quality, technologically advanced network management, security and solution services to consumers, corporations and governments on a global basis, with a special focus on the Asia-Pacific region. Its world-class backbone network, combined with the networks of partner companies around the world, offers access to more than 200 countries.
NTT Com Group has more than 30 companies in the Asia-Pacific region, Europe and the Americas. The company has garnered several awards for its leading edge technologies, outstanding performance and customer service, including "World Communication Awards Best Customer Care - 2005." For more information, please visit
http://www.ntt.com
About VDC

Founded in December 6, 1989 Vietnam Datacommunication Company (VDC), a member of the Vietnam Posts and Telecommunications Group (VNPT), is a leading company in the ICT industry in Vietnam.
At present, VDC covers most of the data transmission services market (Frame Relay, VPN/MPLS), about 50 percents of the Internet services market share in Vietnam. VDC is also a leading company in the fields of software development and system integration in Vietnam. For more information, please visit http://vdc.com.vn