The Ministry of Information and Communications has rejected a proposal by the Vietnam Post and Telecommunications Group (VNPT) for the merger of their two mobile network companies, Vinaphone and MobiFone.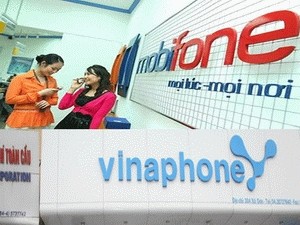 Vinaphone and MobiFone will not merge
The Ministry made clear that VNPT restructuring must be in accordance with the Government telecommunication plan, in which Vietnam must have three to four large telecommunication groups.
Nguyen Bac Son, Minister of Information and Communications, said restructuring must allow continued operations of the three strongest telecommunication brands in Vietnam, namely, Viettel, MobiFone and Vinaphone, which are worth billions of US dollars each.
Minister Nguyen Bac Son said that his Ministry will instruct VNPT to build another restructuring plan to submit to the Government. VNPT has been asked to focus on its main business and develop accordingly.