Minister Le Doan Hop of the Ministry of Information and Communication affirmed that at least there would be two positive changes in the information and communication in 2009 including equaling local telephone rates and applying the 3G technologies.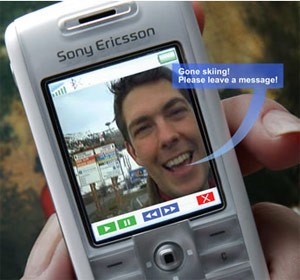 Residents will be able to use 3G technologies on their telephone in Viet Nam in 2009
Local telephone rates in 60 provinces and cities will be charged same as in the three biggest cities Ha Noi, Ho Chi Minh and Da Nang, Mr. Hop said, that means the local telephone charges in these provinces before might be lower or higher than in the three cities, but now every province will receive same charge as the three cities.
The new rate will be applied in early 2009, noted Mr. Hop.
As estimated, the numbers of telephone registers will capture 90 percent of the population of the whole country in 2010 while the Internet users will be about 30 percent of the population. Moreover, the development process of the information and communication in Viet Nam is very fast with an annual increase of 20 percent.
The Ministry expects the year 2010 would see all communes have their own post offices.
The other news that Mr.Hop mentioned is about 3G technologies. According to him, the ministry is considering and outlining the registration form which will be issued in August for those who want to apply to be providers of 3G technologies in Viet Nam.
The applicants, after receiving the registration forms, need to quickly prepare a plan about their services in 3G technologies and submit the plan to the ministry before November. All the plans will be submitted to the government one month later.
The government will consider both the quality and benefit of each registrant before choosing four qualified registrants to provide 3G technologies in Viet Nam.