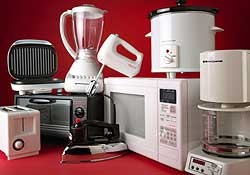 Electrical appliances can be controlled by a made-in-Viet Nam software.
A software program controlling electrical appliances via internet or cell phone, inspired by the idea of Smart House, was successfully invented by two IT students in Thua Thien – Hue Province.
The software was on drawing board in March and finished in May 2006, and it recently won the second prize in the software creativity contest held by the Hue University of Science. They are trying to improve the product and reduce the cost. Currently, some families are using the software on a trial basis.
The project of designing and producing robots for cleaning glass windows of high-rise buildings by lecturers of Lac Hong University has been approved by the Dong Nai Province Department of Science and Technology.