Registration for the Viet Nam Fund for Supporting Scientific and Technological Creations' Creative Technology Awards will open on October 31, said a representative of the Ministry of Science and Technology.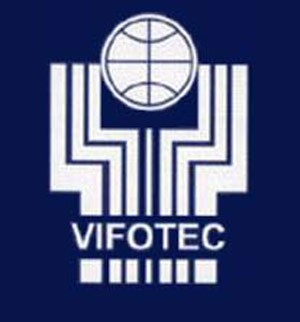 Vifotec will present VIFOTEC 2008 Awards this November
The award is also sponsored by the Viet Nam Union of Science and Technology Association, according to the ministry.
The organizing board recently announced regulations and specific details concerning the awards. The award this year will recognize work in the fields of information technology; electronics and telecom; automation; material technology; biology serving life and production; environmental protection technology and reasonable use of natural resources; and energy saving technology and new energy sources.
To be eligible, a technology must pass a practical test, be suitable for real-world application, and must be an improvement compared to existing technology.
In addition, the technology applied must not have a negative impact on the natural environment and society.
There are six first prizes, each worth VND30 million (US$1,800), 12 second prizes, 18 third prizes and 24 consolation prizes, according to the organizing board.
The board will also select the best technology created by a female contestant and will recommend it to the World Intellectual Property Organization for the group's "Outstanding Woman Inventor" Award.
The fund was established in 2006 and has received over 5,000 scientific research ideas and technical solutions from inventors nationwide.
Of these, 1,500 projects and solutions were evaluated as useful initiatives and 50 were awarded certificates of merit by the prime minister and also received gold medals from the World Intellectual Property Organization.