The government will allocate US$70 million over the next three years to beef up the domestic software industry.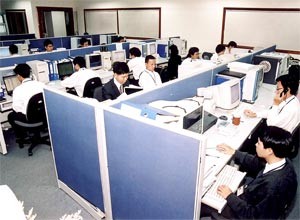 At a software developing company
The government hopes the funds will help the average growth rate of the local software industry to reach 40 percent by 2010. It is also hoped that annual revenues from the industry will reach US$800 million, of which 40 percent will be made up of export returns.
Employment figures are also expected to increase to between 55,000 and 60,000 by 2010. Viet Nam hopes to become one of the top 15 countries providing software out-sourcing services.