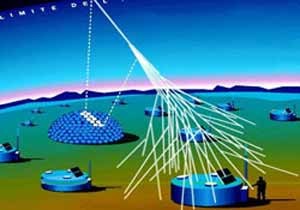 Thanks to the newly-born institute, Viet Nam can create breakthroughs in developing space technology and information transmittance via satellites.
The Institute of Space Technology under the Viet Nam Science and Technology Institute made its official debut in Ha Noi on Tuesday.
This is the first body responsible for realizing the "Strategies on Vietnamese Space Technology Research and Application to 2020" approved by the Prime Minister in June 2006.
The Institute of Space Technology will play the leading role in studying, developing and acquiring small satellite technology.
In the future it will design and assemble small satellites and develop applications and value-added services to do with space technology.
The institute will also advise state agencies on policies and legal issues regarding the application of space technology and the use of space.