Experts of Viet Nam Computer Emergency Response Team (VNCERT) took part in the 3-hour ACID 2006 (ASEAN CERT Incident Drill 2006) with the participation of other ASEAN nations.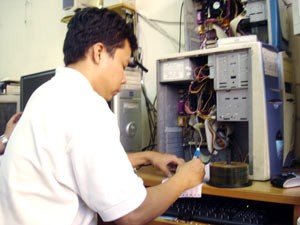 Viet Nam has numerous well-qualified IT technicians (Photo: T.C)
The drill aims at strengthening the co-operation among CERT facilities of all ASEAN countries, and also checking co-coordinating links and the incident rescue process of these establishments.
The drill included 2 stages. In the first stage, CERT experts attacked certain systems to test the capability of discovering and dealing with hacking, virus and spam.
In the second stage, the co-coordinating abilities of nations involved in dealing with cyberspace incidents were tested.
ACID 2006 is the first international drill for VNCERT since its foundation, and will be the basis for its later national activities.