A recent report on the economy by the General Statistics Office has said Ho Chi Minh City lacks skilled IT workers.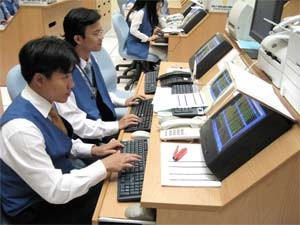 Employees at Saigon Securities, the country's largest securities firm (Photo: Tuong Chau)   

Only 17.2 percent of workers in all sectors in the city know how to use computers, it said. 
It provided statistics sector-wise: 81.9 percent in the field of information and communication; 79 percent in finance and credit; and 65.5 percent in technology.  
The figure is 47.9 percent in the Communist Party works.