Nguyen Thi Anh Vien won her third gold medal in the women's 500-yard free-style swim at the Florida Swimming Spring Senior Championship 2014 in Orlando, Florida, USA on March 2.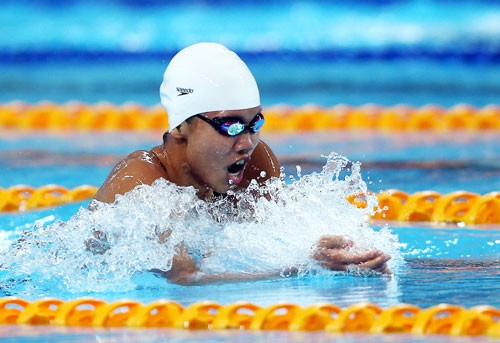 Swimmer Anh Vien on the swimming race (Photo:SGGP)
She won the medal with a record of four minutes and 44 seconds.  Runner-up winner was Cecilia Williams.
Anh Vien also won a silver medal in the 200-yard mixed race with a record 59 seconds after Justine Bowker.
The swimmer also won two gold medals in the 400-yard race and the 200-yard free-style race.