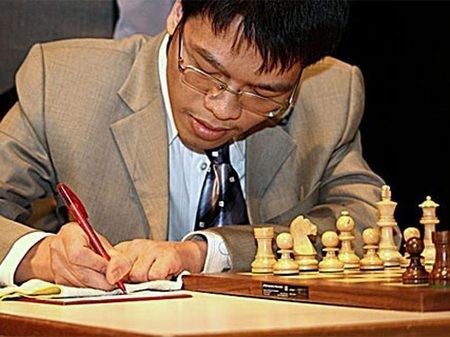 (File photo) Le Quang Liem of Vietnam

Grandmaster Le Quang Liem of Vietnam Chess completed the Tradewise Gibraltar Chess Festival in the UK at the 7th position among more than 250 players competing in the tournament that wrapped up on Feb. 2.
The Ho Chi Minh City player earned 7 points after 10 games, with a draw in the final game with India's Negi Parimarjanon.
Host player Nigel D. Short came first and Chinese female player Hou Yifan second. Both earned 8 points after 10 games and had to compete to identify the champion via blitz chess. Short made it with a win and a draw.
Liem is set to take part in the Aeroflot Open Tournament in Russia soon where he will defend his championship title.