A new, purportedly modern Institute of Anti-Doping (IAD) is scheduled to be built in Viet Nam, the Institute of Exercise and Sport Sciences has announced.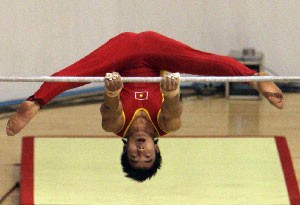 The 3rd Asian Indoor Games is expected to be doping-free
The IAD is to be a national project costing up to US$4 million, equipped with modern dope-testing facilities, located in the Viet Nam Sports Hospital and ready for the 3rd Asian Indoor Games in 2009. 
The project is reportedly considered "a next important step in purifying the nation's sport spirit" since facing a few doping cases in previous events, such as the 22nd and 24th SEA Games.  
A recent serious case involving Dinh Thi Phuong Anh at the 24th SEA Games proved a national shame when the boxer's bronze was taken back after she tested positive for doping, said a representative of the Institute of Exercise and Sports Sciences. 
The IAD is also to support Laos in their anti-doping efforts for the upcoming 25th Southeast Asian Games in 2009, he added. 
Viet Nam is expected to gain further support from the World Anti-Doping Agencies (WADA) after the IAD's implementation.