Beautiful Russian tennis star Maria Sharapova has recently been selected by men's popular Magazine, FHM (For Him Magazine), as one of the top ten glamorous symbols in the world.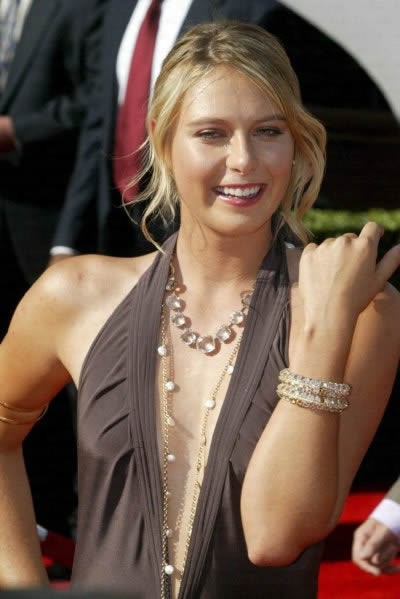 Maria Sharapova glamous in party dress
The former World No. 1 and current No.4 is ranked high above some supermodels like Heidi Klum, the famous Hollywood actress Jennifer Lopez and even the famous and rich Hilton family's granddaughter, Parish Hilton.
Also in 2006, Maria Sharapova is featured in the 2006 Sports Illustrated Swimsuit issue of a famous swim magazine.
Sharapova is the only athlete in the magazine, along with 26 supermodels, including Petra Nemcova, Rachel Hunter, Elle Macpherson and Heidi Klum.
The photo shoots took place in eight locations around the world with Sharapova conducting her own shoots in Turkey and Cairos.