Since the first major official song "World Cup Willie", a song about the first mascot, a lion, of the 1996 FIFA World Cup held in England, the official music program has become an integral part of the identity of FIFA World Cup, which is recognizable not only by a logo or mascot but also by its official song.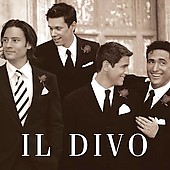 Il Divo will perform Official Song at 2006 FIFA World Cup
In fact, an album of the official song in line with the FIFA World CUP has become an essential component of the event, which features the Game as a memorable part in its history. Moreover, "the official song," as FIFA President Joseph S. Blatter said " will create the links among the teams, fan and the FIFA World Cup"
In this  year's summer, the sweet but exciting rhythm of the official song of the 2006 FIFA World Cup, "Time of Our Lives" will be performed by the vocal group, "IL Divo", currently the best selling group in the World. The official song, written by Jorgen Elofsson, will be performed live at the opening of the up coming event on the ninth of June, 2006. The official album " Voice" including the 2006 FIFA World Cup Anthem, " Celebrate the Day", released in German, English and French, will be launched on May 12th, 2006.
The official album, "Voice" will be made up a compilation of internationally known hit songs from superstars from many countries such as Eros Ramazzotti, Shakira and Julio Iglesias.

"It is true that the official song of FIFA World Cup shows how important football is to people all over the World" said President Joseph S. Blatter.