On July 27, Karate queen Nguyen Hoang Ngan won a silver medal at the 9th World Games in the women's category.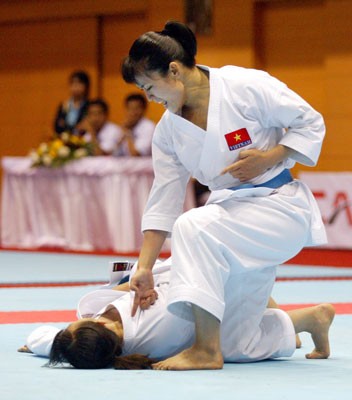 Karate queen Nguyen Hoang Ngan (Photo: SGGP)
Nguyen Hoang Ngan is an excellent karate athlete and was Karate champion at the 8th World Games in 2009 in China.
In the World Games 2013, Nguyen Hoang Ngan defeated competitors Emmai Sakura from U.S, Assila Salma from Morocco, Sara Battaglia from Italy, and Kamada Maki from Australia , to reach the semifinals.
However, Nguyen Hoang Ngan had an unsuccessful performance in the final contest and was able to win only a silver medal, with Sandy Brigitte being adjudged winner.