President Nguyen Minh Triet granted Vietnamese nationality to Fabio Dos Santos, the 30-year-old Brazilian goal-keeper of the Dong Tam Long An football club, along with the Vietnamese name, Phan Van Santos, at Santos' request.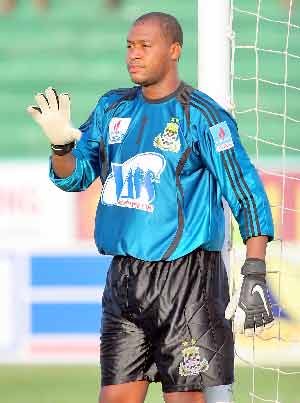 Phan Van Santos will likely compete in the AFFC 2008 as one player of Viet Nam's team
Fabio Dos Santos has chosen to give up Brazilian nationality in favor of Vietnamese citizenship, purportedly due to his love for Viet Nam.  
"I'm so happy and thankful that President Nguyen Minh Triet and the Vietnamese people have accepted as one of their own", Santos cheerfully declared. 
Santos explained his new surname came from his admiration of teammate Phan Van Tai Em. He said Tai Em epitomized the responsible player, both in training and in lifestyle.  
Vietnamese fans hailed Santos choice and relished the potential of Santos two-meter height advantage in protecting against volleys.  
Now that Santos is a Vietnamese citizen, he will likely compete in the 2008 ASEAN Football Federation Championship as one player of Viet Nam's team. 
The Brazilian footer was has been highly rated by sports analysts and commentators thanks to his skills in blocking attacks and penalty-shootouts.  
Thanks in large part to Santos, his current team, Dong Tam Long An, has won the V-League championship two years in a row, in 2005 and 2006, and the National Super-Cup games in 2006.