Toshiya Miura will take over as the new coach of the national football team, the Vietnam Football Federation announced May 8.
The VFF interveiwed the Japanese the previous day for a grueling 10 hours before announcing they were giving him a contract for until the end of 2016.
 
Miura, though not a famous player, is renowned as a coach, having managed many J.League clubs.
His installation is expected to take place in Ho Chi Minh City on May 9. He replaces Hoang Van Phuc.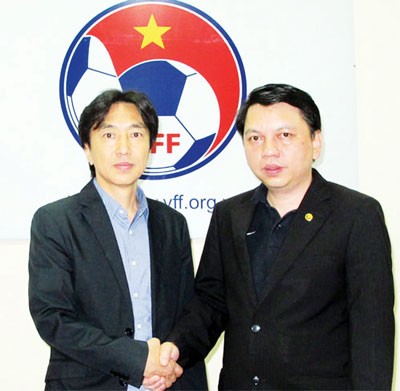 General Secretary of the Vietnam Football Federation, Le Hoai Anh (R), and Toshiya Miura (Photo:SGGP)