Vietnam's taekwondo team has achieved great success at the 2016 WTF World Taekwondo Poomsae Championships in Peru with an impressive achievement of two gold, four silver and three bronze medals.

With the achievement, the Vietnam team were ranked the seventh position among 28 competition teams.

Accordingly, the two gold medals went to females Nguyen Kim Phuong and Le Ngoc Han in the category of 12- 14 year old  female cadet team, and Nguyen Thi Kim Ha, Le Tran Kim Uyen, Tran Ho Duy- Tran Dang Khoa and Nguyen Ngoc Minh in the freestyle teams under 17 years old.

The silver medal belonged to Nguyen Dinh Khoi in the men's individual freestyle over 17 years old.

Top three positions respectively went to teams of Korea (with eight gold, one silver and 4 bronze medals), Turkey (five gold, four silver and seven bronze medals) and the U.S (four gold, five silver and 11 bronze medals).

The host country- Peru was stood at the 16th position with one silver and three bronze medals.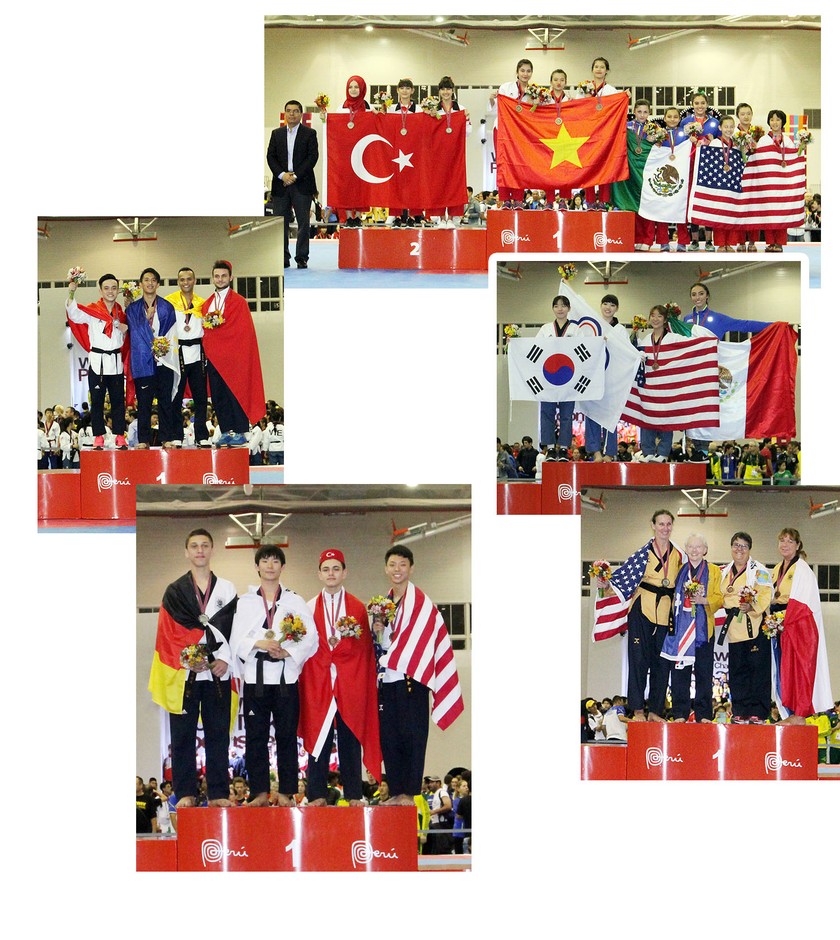 The 2016 WTF World Taekwondo Poomsae Championships was organized in Peru. (Source:http://www.worldtaekwondofederation)