By afternoon of December 15, Vietnamese shooters and billiard players had grabbed three more gold medals for their teams, bringing the tally to 36 gold medals, 32 silver medals and 41 bronze medals for the country.
Vietnam is now in third position after Thailand with 44 gold medals and Myanmar with 37 gold medals at the 27th SEA Games.
On December 15 alone, Vietnamese athletes had added 7 more gold medals, 9 more silver medals and 9 more bronze medals to the tally.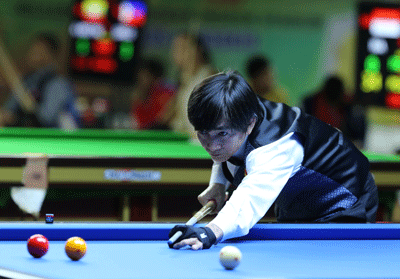 Billiard player Dang Dinh Tien competes in the final round (Photo:SGGP)
In billiards, the oldest athlete of Vietnam, Dang Dinh Tien, won a gold medal for Vietnam with a victory in the final round.
In the men's 10 meter shooting category, shooter Hoang Xuan Vinh beat Chew Eddy from Malaysia and Lim Shee Hon from Singapore to bring one more gold medal for Vietnam with 1,997 points.
In the final round of the women's 400m athletic event, Quach Thi Lan won a silver medal in 53 seconds while athlete Nguyen Thi Oanh won a bronze medal.
In pole jumping, athlete Le Thi Phuong was unable to bring a gold medal for Vietnam, winning only a silver medal. In the men's pole jumping, Pham Van Lam grabbed one more gold medal with 7.53 meters.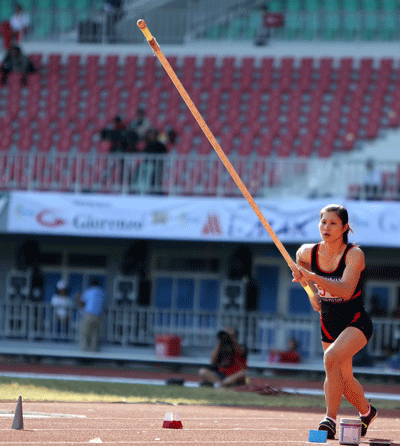 Athlete Le Thi Phuong wins a silver medal for Vietnam in pole jumping (Photo:SGGP)
In the men's 85 kilogram weightlifting, Vietnam won one more silver medal with athlete Hoang Tan Tai. The gold medal in this category went to Thai athlete Pitaya Tbnoke with a victory in 341 kilograms.
In the women's 58 kilogram weightlifting, Lam Thi Bich won a bronze medal with 201 kilograms. Athlete Srisurat from Thailand won a gold medal and Hidilyn Diaz from Philippines won a silver medal in this category.
In the men's 1,500 meters freestyle swimming category, swimmer Lam Quang Nhat grabbed a gold medal for Vietnam.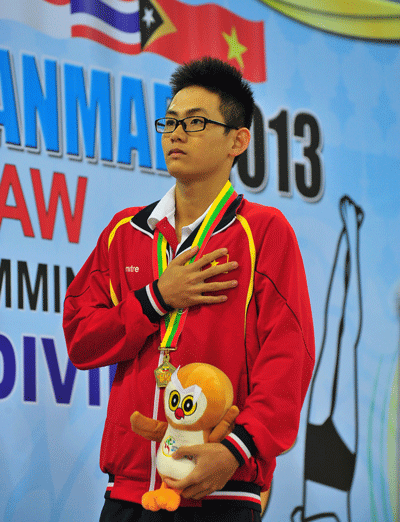 Swimming athlete Lam Quang Nhat grabs a gold medal for Vietnam. (Photo:SGGP)