Two Vietnamese athletes Quach Cong Lich and Nguyen Thi Huyen have snatched two more gold medals for Vietnam sport delegation in the third stage of the 2015 Asian Grand Prix Series.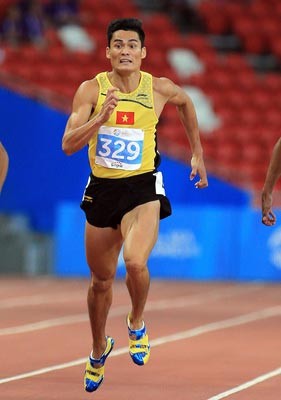 Athlete Quach Cong Lich wins gold medal in the men's 400 m. (Photo:SGGP)
In the men's 400 m, Cong Lich excellently won the first gold medal when he finished in 45 minutes 99 seconds. This achievement beat his record in the 28th SEA Games.
Nguyen Thi Huyen continued to bring the second gold medal in the women's 400 m, finishing in 52 minutes 40 second.