In the competitive day on Monday, two Vietnamese gymnastic athletes brought more two gold medals for Vietnam Sport Delegation in the men's and women's all-around titles at the 28th Southeast Asian Games.
Dinh Phuong Thanh excellently won the first gold medal in the men's all-around titles with a score of 86. 150 point after six apparatus performances. And his countryman Pham Phuoc Hung grabbed a silver medal in finals. The bronze medal went to Singaporean athlete Gay Gabriel.
Phan Thi Ha Thanh won the second gold medal in the women's individual all-around final with a score of 53.650 after four apparatus performances. This is considered as the first gold medal of Ha Thanh at this year's SEA Games.
The second winner was Malaysian athlete Hadi Farah Ann; and the third winner was Singaporean athlete Nadine Nathan in the women's individual all-around final.
According to the latest medal tally of the fourth day of the 28th SEA Games, Vietnam currently ranks the third position with total of 27 gold, 13 silver and 32 bronze medals after Singapore with 43 gold medals and Thailand with 29 gold medals.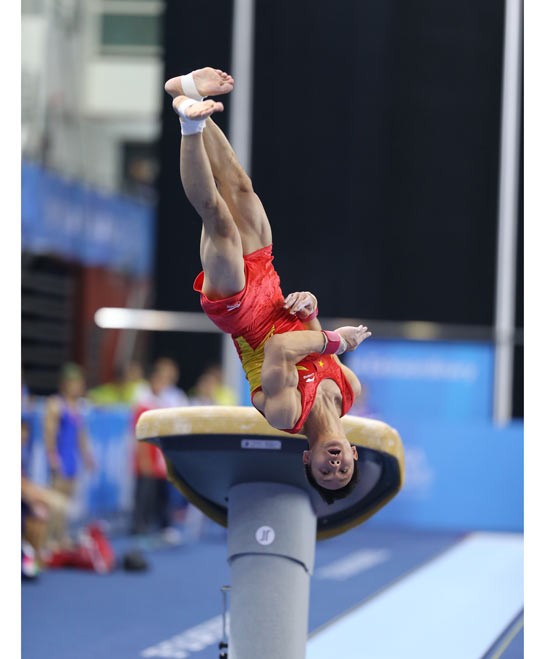 Dinh Phuong Thanh wins gold medal in the men's all-around titles. (Photo:SGGP)
Phan Thi Ha Thanh wins gold medal. (Photo:SGGP)