Vietnamese men's futsal team excellently won 4-3 in the final match against Naron Futsal team to grab a championship in the friendly matches on April 12.
Vietnamese players contributed an exciting match to audiences. Futsal players from Naron Club played better than Vietnamese futsal team with plentiful energy and good shooting skills. However, they could not beat against Vietnamese national futsal team.
Earlier, Naron Club has ever been a championship in the second class Spanish national futsal contest.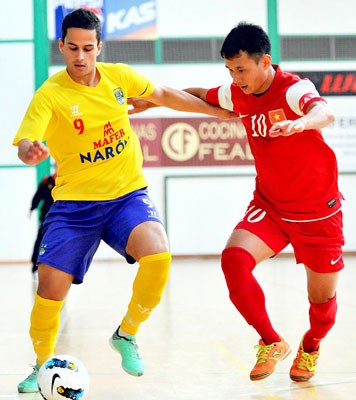 A futsal match between Vietnamese team and Naron Club (Photo:SGGP)