The women's football team arrived in Ho Chi Minh City May 9 after a short training tour of China and Korea.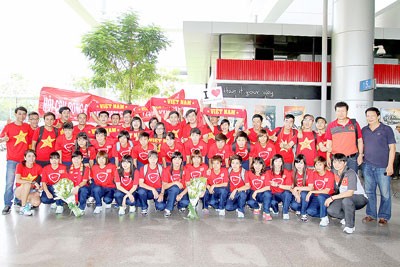 Vietnamese women's football team (Photo:SGGP)
Head coach Phan Anh Tu said the team got valuable experience and improved their physical fitness on the tour.
Qualifying for the 2015 World Cup is a cherished goal for Vietnam and so the Vietnam Football Federation chose Korea and China, two strong football nations with star players with good ball control and shooting skills.
Vietnamese footballers would improve if they play against strong competitors like Korea, China, and others, Tu added.
The team is now preparing for the Asia Cup at home next week.