Four hundreds visitors from many countries have booked an adventure tour to the world largest cave Son Doong in Phong Nha – Ke Bang National Park next year after two days the tour was opened by Oxalis Travel Company in the north central province of Quang Binh.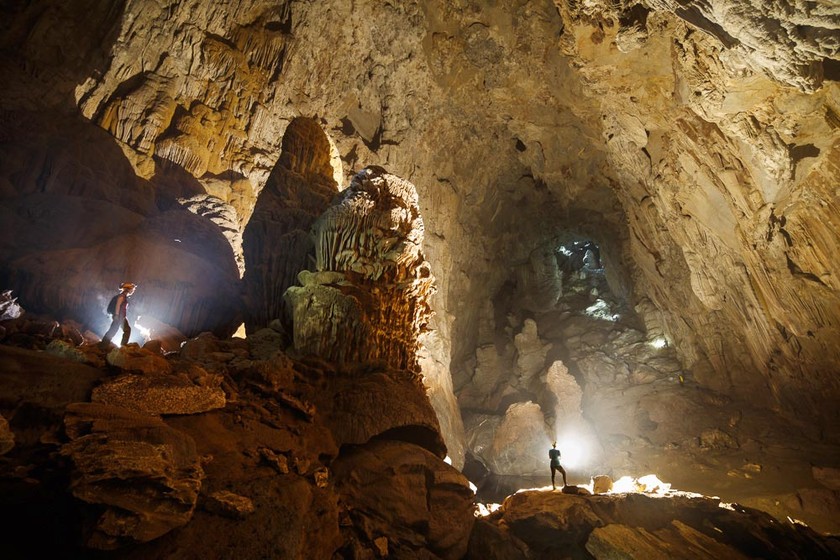 Son Doong Cave (Photo: Ryan Deboodt)
The 400 visitors include 150 Americans, 90 Australians and 80 Vietnamese. The rest people come from Asian and European nations.
 
Explorers from the British Caving Association and local doctors are working on an online question system to ensure that the visitors are fit to attend the six day walking tour to explore Son Doong Cave, said Oxalis Company's director Nguyen A Chau.