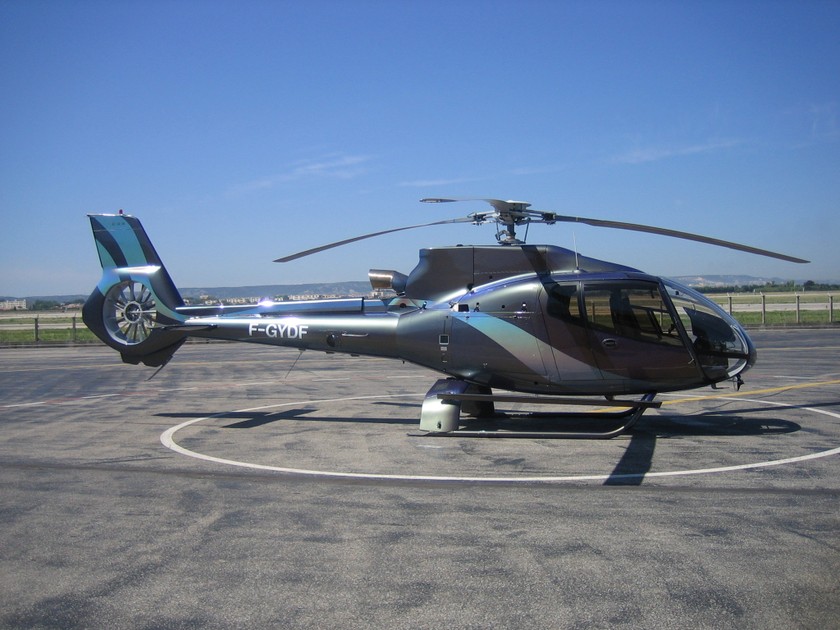 An EC130 B4 helicopter manufactured by Eurocopter
The Northern Air Service Company has started an air taxi service between Ha Noi and the northern city of Ha Long, which is home to UNESCO World Heritage site Ha Long Bay.
For the service, the company uses EC130-B4 helicopters manufactured by Eurocopter of France, which can carry five passengers and two pilots. There is a flight every 15 minutes. In Ha Long, the destination is Hoang Gia Park in the Bai Chay-Ha Long tourist site.
A round trip for Ha Long and Ha Noi costs a passenger US$550, and one-way costs US$350. It takes the helicopter 45 minutes to fly one way. For sightseeing above Ha Long Bay in 15 minutes, a traveler pays US$110.