The Binh Phuoc Province will host 2007 Ba Ra Festival to promote and introduce the ecotourism zone of Ba Ra mountain to the local and foreign visitors.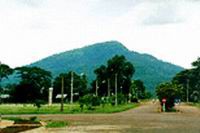 Ba Ra mountain
The festival will offer interesting cultural activities such as game show "Talk to mountains" , camp-fire "The lo o bamboo torch", mountainous food festival with special dishes including com lam (rice cooked in bamboo trees), grilled meat, wild vegetables, ruou can (tube wine), musical show presenting sounds of gongs performed by S'tieng ethnic group and so on.
Ba Ra mountain is not only a beautiful spot in the southeastern province of Binh Phuoc, 180 km from Ho Chi Minh City, but also is a historical site where visitors come and learn about the heroic deeds of Phuoc Long's people during the national liberation wars.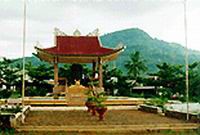 The monument commemorated Vietnamese soldiers who sacrificed thier lives in the wars is one of the destinations in Binh Phuoc Province.
The imposing 733-meter high mountain surrounded by lush and dense trees spreads out down to the low lying area. Visitors will enjoy an incredible panoramic view from the slope of the hill, especially Thac Mo romantic falls, Long Thuy lake on an area of 12,000 hectares and mysterious caves on the mountain.
The festival will take place in the New Year day and last for six days. Visitors can contact local travel agencies for more information about the tours.