The seco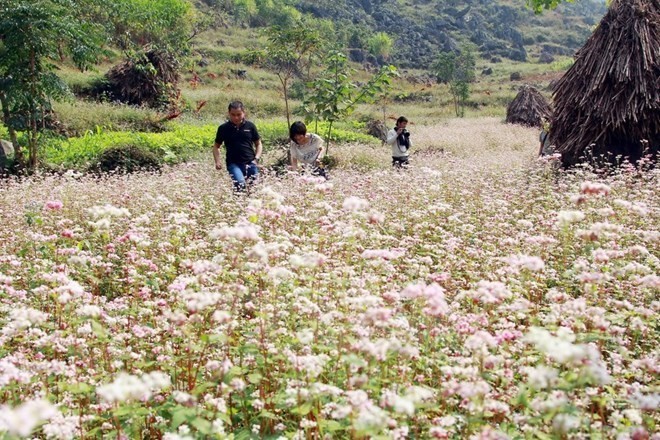 Buckwheat flower on the Dong Van Stone Plateau (Source: VNA)

nd Buckwheat Flower Festival is set to start on October 15 night and last for two days in the Ha Giang city

stadium.
Planted by locals on slanting mountain slopes, buckwheat is the third important staple crop in Ha Giang after rice and corn.
A buckwheat flower arrangement contest, a photo exhibition and a geological exhibition featuring Ha Giang Karst Geological Park will be held at Dong Van Old Quarter.
"We are from Ma Le commune, where 60 percent of our community lives in poverty," said Phuc Trong Binh, deputy head of the People's Committee.
"We therefore hope the festival will bring in more tourists to our beautiful land and our people will be able to benefit from it," he told Vietnam News as he showed off the commune's entry to the flower contest.
This year 3,000 visitors are expected to visit the province's world famous terraced fields, according to the organisers.
The opening ceremony of the fest will be broadcast live on VTV2.-VNA