A campaign called "For a Green Ha Long" was launched at Vung Vieng fishing village, Quang Ninh province on March 2. The campaign is to encourage local people and nearby businesses to collect litter and protect the appearance of Ha Long bay, especially at the residential zones.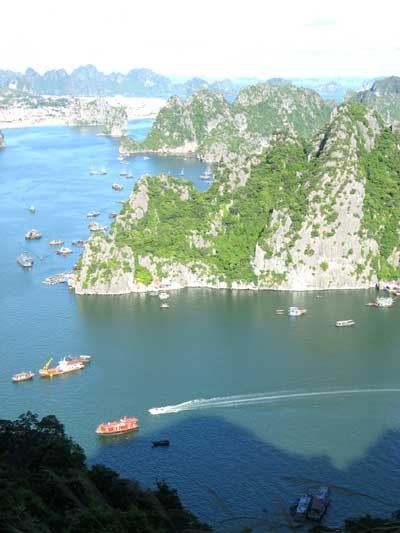 Ha Long Bay
From now until 2010, the campaign will focus on improving the environment of fishing villages in Ha Long bay. It will examine the activities of tourist fleets, offer job orientation and build schools for the local people.
On the day the campaign was launched 50 plastic rubbish bins were given to families living at Vung Vieng village.
It is planned that a floating school valued at VND250 million will be built in an effort to replace the existing one at Vung Vieng this year.
Vinaphone has also officially announced that they will join voting for Ha Long bay to be added as a new wonder of the world by sending 10 million advertising messages to Vinaphone's users to encourage them to vote for Ha Long bay on www.new7wonders.com.
The campaign is held by Ha Long Administrative Board, in association with three tourist companies Indochina Junk, Footprint and Tropical Sail.