Oliver Roellinger, the famous French chef, will be displaying his culinary skills at the Ha Noi Sofitel Metropole from December 7th to the 10th as part of the tropical herbs and spices week.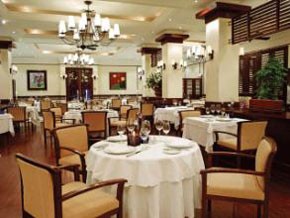 Ha Noi Sofitel Metropole
Those in attendance can enjoy the various new tastes brought out with special creativity from Vietnamese herbs and Tsarskaya oysters.

French pastry-cook Pio Cesare will introduce a world of chocolate with herbaceous flavors.

"We've recognized that one of the special things about Vietnamese food is that most dishes are accompanied by herbs," explained the hotel's food consultant, Didier Corlou.

Aside from the popular herbs including marjoram, dill, laurel and so on, the cooks will also create dishes using the ethnic minorities' locally grown variations, added Mr. Corlou.