The Hai Phong Tourism Festival 2007, themed Do Son Bien Goi (Do Son-The Calling Sea) will be held at beach town of Do Son in the northern port city of Hai Phong from April 28 to May 1.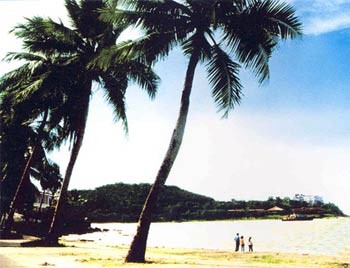 Do Son beach
In addition to the festival's regular schedule of events, this year's festival will feature many new activities including: the "Miss Sea Beauty Contest 2007", a food fair entitled "fishing village in festive holiday" presenting regional specialties from across the country, a youth camp, cultural exchanges between art troupes from China (included territories Hong Kong, Macau), south Korea and Viet Nam, sport competitions including beach-volleyball, buffalo fighting, dragon boat racing, water-skiing, and many others, said Tran Van Hieu, Vice Chairman of the Do Son People's Committee and head of the organizing board.

Besides, the Hai Phong international sculpture camp will also take place and feature over 42 works of local and foreign sculptors form 15 countries.
The opening ceremony, with fireworks and a special arts performance, will take place at the Hon Dau international tourist area on the evening of April 29.

The city will continue organizing various tourism activities to welcome World Tourism Day on September 27.