Ho Chi Minh City is estimated to have received 2.7 million foreign tourists in 2007, representing an annual increase of 14.8 percent, according to the HCMC Department of Tourism.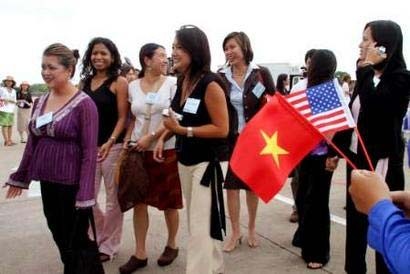 The number of foreign visitors to HCMC is estimated to hit 2.7 million in 2007
Visitors have mostly come from the US, followed by Japan, Korea, Australia, China, Singapore, France, Malaysia and Canada.

Visitors from Russia mostly chose Meeting, Incentive, Convention and Exposition (MICE) tours.

The market, though not yet included in the top ten list, hit a growth rate of 75 percent and showcased a huge potential this year.

Outbound tours attracted almost 600,000 citizens from the southern economic hub and surrounding provinces last year, a 12 percent increase over the previous year.

Favorite destinations for local travelers were Singapore, up 22 percent over 2006, and Malaysia, up 26 percent. Thailand was still a big draw for Vietnamese tourists but it suffered a decline of 20 percent this year. The number of Vietnamese arrivals in China this year was virtually the same as last year.