Viet Nam's Civil Aviation Department has authorized Hong Kong Airlines to fly from Hong Kong to Ha Noi daily from April 25.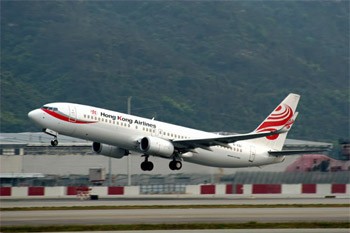 Hong Kong airlines will launch new service to Ha Noi from April 25.
The airline's Boeing 737-800 aircraft, which can seat 164 passengers, will depart from Hong Kong at 5.55 p.m. and leave Ha Noi's Noi Bai Airport at 8.55 a.m.
It becomes the third airline to fly the route, the other two being Vietnam Airlines and Cathay Pacific.
Established in 2006, Hong Kong Airlines Limited has already made itself into the biggest carrier connecting mainland China and the rest of the world. Vietnam is its first destination in Southeast Asia.
In related news, the Thai budget carrier Nok Air is planning to fly from Bangkok to Ha Noi and Ho Chi Minh City using the new Boeing 737-400 164 aircraft starting in the fourth quarter of 2007.