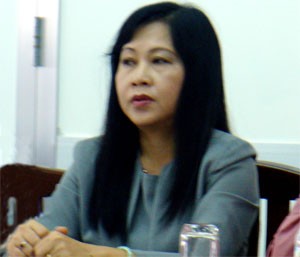 Nguyen Mong Thu, Caravelle Hotel
It is obviously a paradox as we are trying our best to improve and publicize our tourism image as well as quality services, but, at the same time, the visa procedures – believed to create the first impression for comers – are so complicated and definitely an obstacle to foreign visitors.
There is always a great number of international visitors who want to spend a short transit in Ho Chi Minh City. However, many of them have to wait for seven or more days to get their entry visa, they might as well give Ho Chi Minh City a miss and go somewhere else.
On the other hand, tourists complained that they have to spend too much time on filling their customs declaration or taking photos for document filing at the Tan San Nhat International Airport in Ho Chi Minh City.
Meanwhile, in other big tourist cities such as Hong Kong, Bangkok, international visitors are simply given a special stamp on their passports which allows them to travel the entire city for a certain amount of time. Besides, the custom procedures in these cities are simplified, aiming at creating a welcoming atmosphere as well as comfort for international tourists.
Our entertainment forms do not receive adequate investment and development. Our city tour is considered by the foreigners as one of the most popular tourism services. But, we still fail to find a city tour route in the true sense of the word. Currently, every tourist agency set up their own tour route, so as to avoid the traffic jams.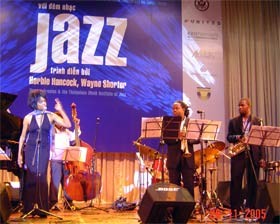 Only some jazz performances are found in the Ho Chi Minh City's Opera House.(Photo:TK)
International visitors to Ho Chi Minh City do not know where to go or what to do around town. Simple stuff like a jazz, or rock, or our traditional folk music performance, getting the information is not always easy. Meanwhile, the city's Opera House, which is honorably named the Chancel of Ho Chi Minh city's art, is hardly seen open for such tourism services.
Some tourists said they are willing to pay a premium for a ticket to enjoy the real music at a city's big theater. This is not only their favorite but also their pride whenever they visit a favorite tourism city.
Ho Chi Minh City's tourism products are plentiful and sophisticated but of poor quality. Many tourists have complained that they have bought some sedge bags and baskets weaved from rattan, bamboo and leaf from Viet Nam and they can use it only a few times before it is broken.
Last but not least, in theory, 100% members of the city's tourist security force are supposed to be able to communicate with tourists in English. In fact, only some of them can do this. I think our tourist security force, who can speak English must be in uniforms with special colored badges so that foreign tourists can easily recognize and contact for help. In Hong Kong, for example, the English speaking tourism policemen have red badges while those who speak Chinese wear yellow.