Phu Bai Airport in Thua Thien-Hue Province will be upgraded into an international airport, a provincial official has announced.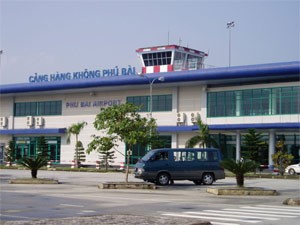 Phu Bai Airport
By extending the runway and improving the facilities, the Civil Aviation Administration of Vietnam hopes commercial airlines will be tempted to fly there from Nha Trang, Ho Chi Minh City, Ha Noi and even from abroad.
Phu Bai Airport is next to National Road 1 some 15 kilometers south of Hue. The number of flights and passengers is increasing all the time.

Last year Phu Bai was serviced by more than 2,300 flights carrying around 428,000 passengers.