The People's Committee of Ha Noi has chosen Korea's Keangnam Enterprises to build a 60-storey tower with a five-star hotel, offices for lease, apartments for sale, and a shopping center.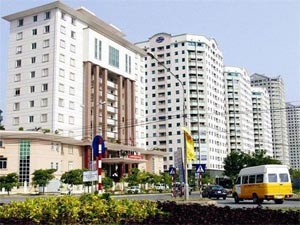 Ha Noi City
The site of the half-billion-dollar project is 4.6 hectares of land known as E6 in Cau Giay Urban Zone, Cau Giay District.
What will be the tallest hotel in Viet Nam, according to the Ha Noi Department of Planning and Investment, should be completed in early 2010.
The department points out that this will be in time for the 1000-year anniversary of the founding of Thang Long, the old capital that stood on the land now occupied by Ha Noi.
Seoul-based Keangnam has three main divisions: architecture, civil engineering and housing.