The northern province of Lao Cai will open a new tour taking visitors to temples along the Red River in Phu Tho, Yen Bai and Lao Cai in August 10.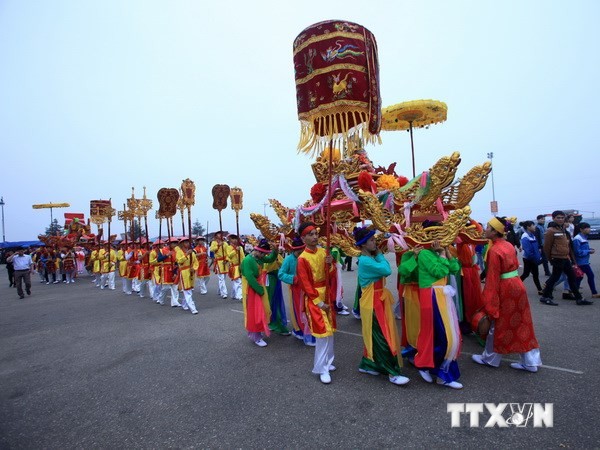 Au Co Festival in Phu Tho (Photo: VNA)
The announcement was made on Thursday by the province as part of the tourism stimulation program this year. 
Tourists will visit Temple of Au Co (the woman who is believed Mother of the Viet people) in Phu Tho and the long standing Dong Cuong Temple in Yen Bai, which is one of two large temples in the Red River upper reaches. 
They then will come to Bao Ha, Doi Co and Thuong temples and other destinations in the area. Thuong is one of historic landscapes in the country's southeastern region where worships the national hero Tran Hung Dao. 
The last destination is Mau Temple in Lao Cai city which was built since the 18th century in the border area between Vietnam and China. 
Besides the new tour, Lao Cai will hold a flower and lantern festival together with Sa Pa street festival by the full-moon day of the eighth lunar month this year, according to Tran Huu Son, director of the province's Department of Culture, Sports and Tourism.