Lys Travel Agency is offering multiple high-end tours to Singapore, Thailand and Hong Kong.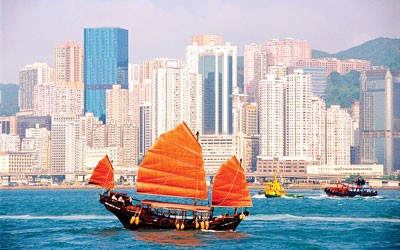 Hongkong (China)
"We want our clients very happy and relaxation when they travel together us. We always design high-quality tours with the best services, besides we often train our staff to meet our clients' demands," said Lys Travel Manager.
Tours are offered in the following:
1. Hong Kong, Quang Chau, Tham Quy¬¬¬¬en: 5 days
Tours depart in March. Tourists will enjoy the holidays in five-star resorts, visit historical relic sites destinations including Lien Hoa Son (Lotus Mountain), Vuon Quan Am (Quan Am Garden), Dai Lo Ngoi Sao (Star Boulevard of Hong Kong) and other exciting places.
2. Bangkok –Pattaya: 6 days, 5 nights
Tourists will experience two days in a five-star hotel and visit famous sites in Thailand such as Dusit Palace, Baan Sukhawadee, jewel center. Tourists will have opportunity to talk to Thai artisans who sculpted the 130-meter high Golden Buddha Statue in Khao Chee Chan Pagoda. Tour departs on March 11, 18 and 25. Tickets cost VND 7,888,000 per person.
3. Malaysia –Singapore
Tourists will get one free night in a five-star hotel in Kuala Lumpur. Tour departs on March 14 and 23 and costs VND 12,988,000 per person.
"We always get nice feedback from our clients that the quality and service of tours designed by Lys Travel are very good. They encourage us to try more in 2014 to bring the confortable and special tours to Vietnamese and international tourists", said Lys manager.
Lys travel is located in 173 Dinh Tien Hoang Str, Dist 1, email: welcome@lystravel.com.vn