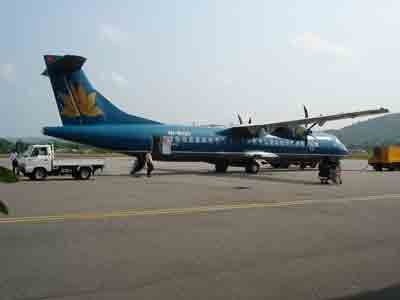 Vietnam Airline offers cheap senior airfares to take care the elderly people in the country (Photo: U.Phuong)
Vietnam Airlines announced it has offered cheap airfares - elderly people for senior citizens since August 15.
Under the promotion policy, any people with the minimum age of 60 will enjoy the discounts of 15 percent for domestic flights. Elderly people should present their ID or any document that can prove their age when buying tickets at the carrier's booths across the country.
The promotion policy aims to respond to the government's policy to take care the elderly in the country. It also creates favorite condition for senior citizen to enjoy modern transport means.