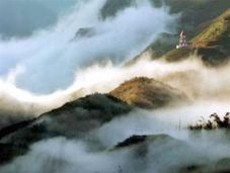 Sapa - the cloudy city of Lao Cai Province
The People's Committee of the province of Lao Cai has licensed Netherlands's Viet Nam Hotel Prosits Company to build an eco-tourism area in Sapa. The project will require US$5 million worth of investment capital.
The site, to be named Lang Moi-Sapa, will include a hotel, a physical therapy center, a swimming-pool and other facilities.
The first phase of the project is expected to begin by the end of 2008. The second phase will be carried out in 2010.