Airports Corporation of Vietnam (ACV) on January 16 started construction to build and expand the Civil Aviation Area under the Phu Cat Airport (Photo) in the central coastal province of Binh Dinh.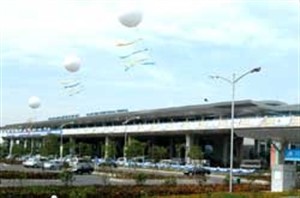 Photo: VNA
Total investment capital is estimated to cost VND 500billion (US$23.47million) from ACV's development & Investment Fund. The project includes the construction of a terminal and expansion of the plane parking area, aiming to improve capacity and quality of service.
It is expected to serve 600 passengers during rush hours with its designed capacity of 1.5 million passengers per year. The new section is planned to reach the capacity of 2.4million passengers per year later on.
The project is scheduled to be completed and put into operation before Lunar New Year of 2016. During construction, the Phu Cat Airport keeps still operating normally.