The world's largest cave, Son Doong in Quang Binh province has been listed as one of famous places in the world, which will become "hotspots" for visitors over the next two decades by The Huffington Post.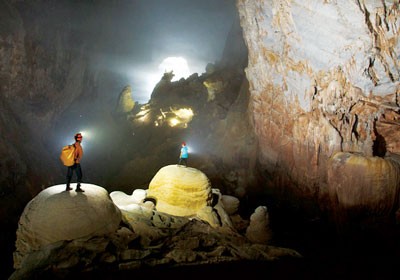 Son Doong cave
The American online news aggregator and blog described Son Doong cave showed that it is an interesting destination for a 7-day tour with discovery of underground rivers, caves and camping activities.
Moreover, the adventure will become much more accessible at this cave in the coming decades.
Mount Everest in Nepal, the Grand Canyon in the US, The Pearl of Dubai underwater theme park, Koh Rong Island in Cambodia are also predicted to become the most attractive destinations for tourists in the next 20 years.