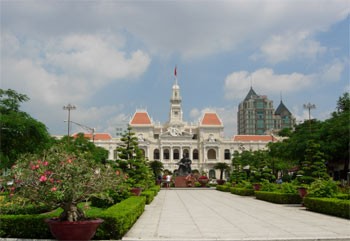 Ho Chi Minh City (Photo: KK)
The Ho Chi Minh City Department of Tourism has just announced the events and tourism promotion activities of 2007. The notification went out to more than 40 domestic and foreign travel agents, hotels and airlines from France, the US, Germany, Japan, South Korea, Hong Kong, Singapore and Thailand.
The city will be hosting a number of other festivals including the Viet Nam-Korea Festival and the Roadshow in Melbourne and Sydney, AUS.

It will also be taking part in the International Tourism Expo in Hong Kong and the Asia-Pacific Travel Expo in Guangzhou (China).
By funding the supply of brochures and advertising prints at home and abroad, the city will promote the new plans by making travel information available to visitors and the media.

In addition, the organization of local festivals should give visitors a very positive impression of Viet Nam.