Following the petroleum price increase, the price of domestic tours have also increased 30 to 40 percent. A recent report of local travel agencies.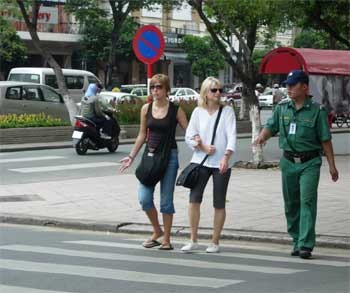 Foreign tourists visit HCM City (Photo:KK)
A lot of pressure has been put on tourism industry. Travel firms must raise fees or incur losses. The airfare on routes to Viet Nam has risen more than 20 percent, said local travel agencies. 

The price of a room at a four and five-star hotel has increased by 10 to 30 percent. The cost of transport, food and tour guides has also increased.
Vietnamese travel services are now about 30 percent more expensive than those of other countries in the region, according to the Viet Nam National Administration of Tourism.